How To Embed a Google Form in an Email-Techvester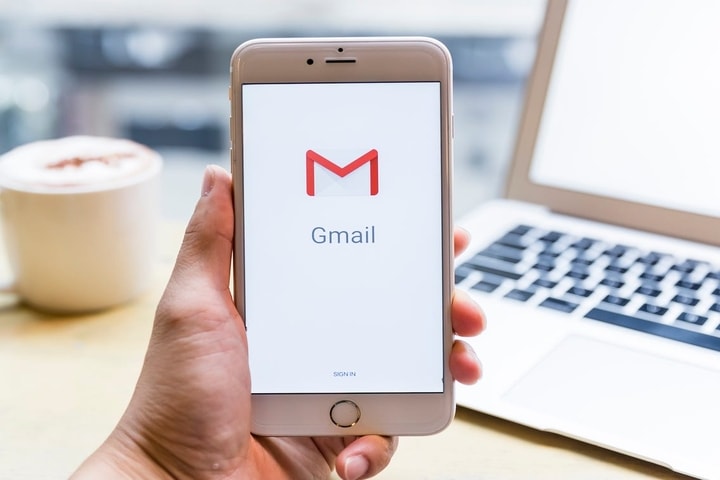 One of the best apps to make forms is Google Forms or Google Forms. The Mountain View-based giant has a very complete catalog of tools, and you will even be able to send a form to the mail to send it to whoever you want in the most comfortable way.
You may have prepared a complete email marketing campaign and want to use Google's tool to share the form by mail with all your customers.
You may also be interested in Deleted Chats? Here's How You Can Retrieve Texts On Your Mobile Device
How to create a form to send by email
It has already become clear that Google Forms is the best option to consider, so the first thing you should know is how to create a form to send by email. To do this, first of all, you will have to open your account in Google Drive.
Once inside, you will see that in the upper left there is a button that says "New". Click it and, within the available options, select Google Forms.
Now you must follow the steps to fill out the form. First, you have to create a title and add the questions that interest you that appear in it, in addition to choosing the design from the available options. Google Forms is a very powerful tool, so you won't have any problem when it comes to adding photos, videos, and other options to make your form as complete as possible. You will even be able to add your company or brand logo to give it a more professional style.
As you may have seen, the options offered by the Google form will allow you to create a perfect personalized template for your business. In addition, the process is very simple, since the Mountain View-based company has opted for a minimalist design so that any user can create a suitable form without major complications.
How to send a form by email
Now that we've created our document in Google Forms, let's send the form via email. It should be noted that, once again, the North American firm makes things very simple for us, so it will not cost you anything to send it.
In the menu where you have created your form in Google Forms, you will see that in the upper right part there is a large button that says Submit. You only have to click on it to access a menu that offers you different options.
And the truth is that you will find all the possible combinations to be able to send a form by email. To begin with, in the "Send through" line you have three options:
Email : simply add the emails you want the form you just created to receive.
Link : you can generate a public or limited link to the emails that you indicate, to be able to send it by email, social networks, messaging services…
Embed HTML – You can also embed your form in the mail via HTML, or even put it on a web page, but in this case we're not interested, so we'll choose one of the two options.
In the event that you want to add the emails to send your form to everyone, you will also have the option to change the title of the email, which is called "Form without title" by default, and add what interests you to the message body.
You can even add collaborators who can add or remove elements from the form, very useful if you are several people who are coordinating this project. This way, all users you add will have full access to edit the Google Forms file.
As you may have seen, sending a Google form to several emails is an extremely simple process, so it won't cost you anything to be able to add this element to send an email with the Google form is the fastest and most comfortable way.
Do you have any problems during the process? Simply make the form public, but without anyone being able to edit it, and send the generated link directly through your email manager, attaching it to the body of the email you are going to write and that's it.