How is Artificial Intelligence Transforming The eCommerce Industry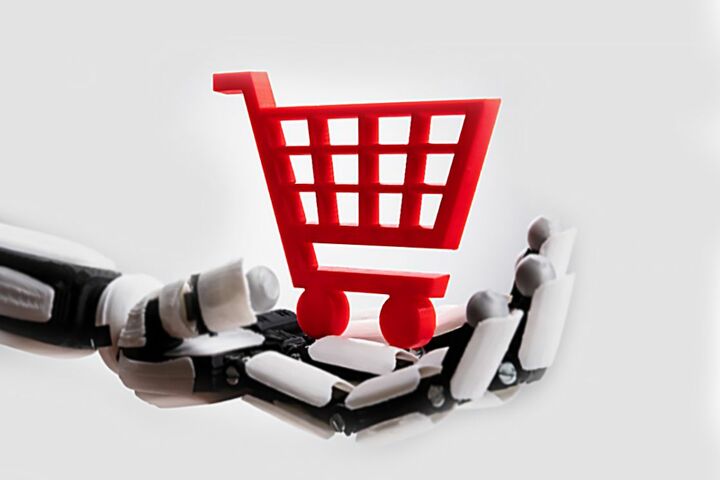 In the past, Artificial Intelligence (AI) has transformed the business strategies of many businesses and brands. Incorporating AI technology into the eCommerce industry has assisted numerous companies to improve their standards of competition.
AI can improve the eCommerce experience from beginning to end. AI technology assists online retailers recognize different patterns in consumers' shopping behavior.
AI can help create an enhanced shopping experience for customers by analyzing data sets and patterns in behavior.
Customers are increasingly turning to brands that are able to connect with their customers and offer personalized shopping experiences. For example, the case where an online buyer frequently purchases the same brand of cosmetic product, and the eCommerce company can offer an individual offer to the purchaser to purchase the same product or even employ machine learning algorithms to suggest other products that complement the cosmetics.
The pricing of products plays an important part in each product, particularly in e-commerce. According to Shopify, the global sales of e-commerce are predicted to be $5.7 trillion by 2022.
But, determining the best price for your products and services can be a challenge and requires a lot of data to be efficient If you want to use static prices, track the prices of your competition or mix both? The solution lies in establishing an appropriate pricing strategy that allows flexibility for making changes as required.
If someone mentions "artificial intelligence" what first comes to mind may be a scene from a film that feature Steven Spielberg, like his 2001 movie A.I. Artificial Intelligence, sci-fi thriller Ex Machina, or 1982 the cult classic Blade Runner.
When you think about the e-commerce sector it's not so much about robots with human-like characteristics but more on the technology for learning and algorithms that serve as the basis.
Benefits of using Artificial Intelligence in Ecommerce
There are many benefits to AI in eCommerce including NLP techniques in product search to machine-learning algorithms for dynamic pricing. Here are five advantages that come from AI for the online industry.
Chatbots
The digital world never stops. It's open 24/7 and permits customers to shop any time of the day according to their schedule. Customers can also expect personalized service from the customer service team. AI plays a significant role in providing the attentive, 24×7 service that consumers want.
AI will help today's online retailers provide a better customer experience both on and off of their websites through the use of data from customers and businesses data for better decisions in business, and precisely determine the future.
Let's examine some of how AI and related technology are moving the eCommerce industry forward to improve customer interactions to simplify the business process.
AI is bringing change into the Ecommerce Industry
Artificial Intelligence isn't just some new technology developed for its "cool aspect." The implementation of AI can affect a variety of functions within your company.
To comprehend how artificial intelligence could affect your business it is important to be aware of the elements of artificial intelligence.
Apart from offering better customer service Chatbots embedded with AI are able to:
Interpret voice-based conversations with customers by using Natural Language Processing (NLP).
Self-learning tools help improve time.
Make offers specific to customers.
Responding to customers' requirements through more understanding.
Amazon has long acknowledged the advantages of artificial intelligence as well as related technologies. The giant e-commerce company employs machine learning to enhance product selection, and user experience as well as to optimize logistics.
A recent report from McKinsey & Company and the Retail Industry Leaders Association named seven key factors to consider when rethinking retail by 2021. each one of them could be supported by a form of AI-driven technology.