Here's Why Foldable Phones Are The Future Of Smartphones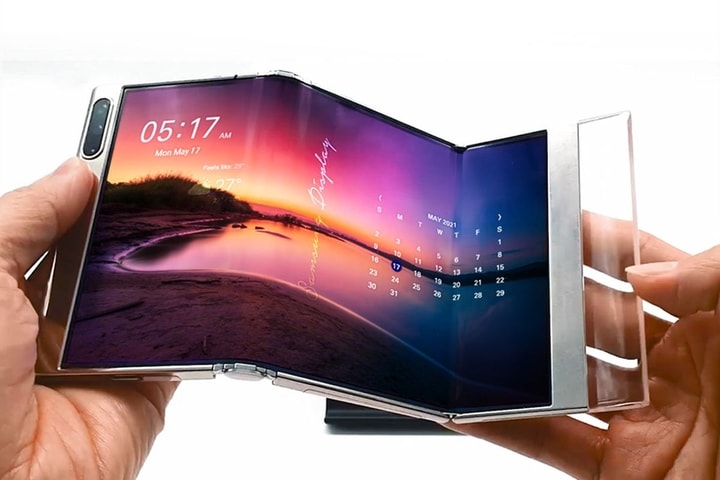 We recently told you about the advantages and disadvantages of betting on iOS or Android in your business. And today we want to explain the advantages offered by folding phones and why they will be the best tool for your business.
If you are an Apple user, you can rest easy since rumors suggest that the first generation of folding mobile phones from the company with the bitten apple will arrive next year or at the latest in 2024.
Foldable phones are perfect for work
You may also be interested in: Benefits of Co-Working Spaces to Accelerate your Business Growth
To begin with, the design offered by these devices means that you can get much more out of them than you imagine. On the one hand, we have shell-type models, such as the Huawei P50 Pocket that head these lines.
These types of folding mobile phones take up very little space, so they are perfect if you are looking for a compact and powerful model for your day-to-day life. You may be making more calls than anything else, then you have an ideal model for you: it does not take up space, it offers an imposing appearance (it always gives a better image to a client) and its functionality is beyond any doubt.
And then there is the mobile phone that doubles as a book. And in this case, the great exponent is the Samsung Galaxy Z Fold 3. What advantages does this model have compared to the shell models? The size of your screen.
Despite having standard dimensions, the Samsung Galaxy Z Fold 3 and other book-type models offer a normal-size screen. But you can unfold the screen to enjoy a 7.6-inch panel. Or what is the same: your phone is a hybrid between smartphone and tablet. And the advantages offered by a larger screen diagonal make it a perfect work mobile.
Foldable mobiles are the future and most companies know it
We have already told you that this type of mobile to work starts with the advantage of its screen diagonal. And big companies know that foldable smartphones are the future. For this reason, they have begun to optimize their applications so that you can make the most of the particular design of these devices.
For example, Samsung and Microsoft have reached an agreement for the Redmond-based giant to optimize its Office toolkit so you can take advantage of a folding phone like the Samsung Galaxy Z Fold 3.
Recall that this model boasts a Dynamic AMOLED 2X with a frequency rate of 120HZ and Infinity Flex Display (2208 x 1768) and a 7.6-inch diagonal, making it a full-fledged iPad Mini.
Well, you know that the Office toolkit has been adapted to the particular screen design of this folding phone. Thanks to this, you can have an Excel open while you review a Powerpoint, working in multitasking mode to significantly improve your productivity by having several apps open simultaneously on the same screen.
And Microsoft isn't alone in knowing that foldable phones are the future of the industry. As you will see later, another of the big players in the sector fully supports folding phones.
Most Importantly Google also supports this technology
Lastly, we have Google, which is significantly boosting the market for foldable phones. To do this, it has released different videos, such as the one at the top of these lines, and where it shows the advantages offered by this type of folding smartphone.
And not only that, but the Mountain View-based company has announced Android 12L, a version of its operating system adapted for folding phones that allows you to work with several applications at the same time in a very comfortable way.
With this, you can have Google Chat open while you review a document, for example. As we were saying, this type of folding smartphone is the future, and when it comes to improving your productivity, it will be the best tool available.
And what about Apple? Don't worry, as we told you before, they are also going to launch their own folding phone in 2022 or 2023. And its interface will be perfectly optimized so that you can get more out of it than ever.
As you may have seen, buying a flip phone for work is not a bad idea at all. Of course, for this, you will need a proper Internet connection