Benefits of Co-Working Spaces to Accelerate your Business Growth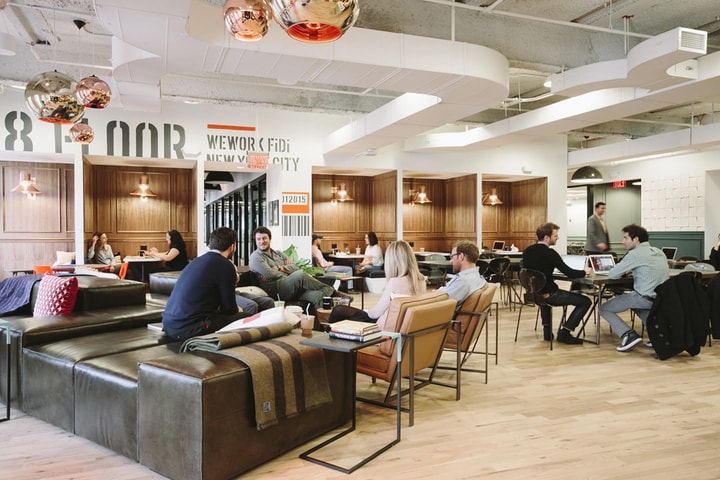 We can define coworking as a labor trend in which a freelancer or entrepreneur shares the same workspace with other people, whether or not they are from the same business sector. With this, synergies are taken advantage of, being able to create projects alone or jointly.
The idea is that you work in the same place as other people for several reasons: they will help you to be motivated since working at home can be a bit difficult at times, as well as the fact that you will learn and exchange ideas with your colleagues in the office, even if they are not part of your project.
The most common is to go to a company specialized in coworking that has a place enabled for it . Depending on the workspace you need, you will have to pay a higher or lower rent. You can also get together with other freelancers and set up your own coworking by renting the place where you are going to work together, but the usual thing is to bet on the first option since it is much more comfortable.
Keep in mind that some shared workspaces offer vending machines, coffee machines, Internet connection … Come on, you won't lack anything to be able to work in the best conditions. The owners of these premises have a very important role, since they are in charge of promoting collaborative work and encouraging the establishment of networking ties, so they will offer all kinds of facilities for it.
Benefits of coworking spaces
Now that you know what coworking is and its meaning, we are going to talk about the advantages offered by this system for sharing a workspace. In addition, if you take into account that you can apply coworking as a company or as a freelancer, you will not have a major problem in this regard.
You will only have to pay rent
The only thing you have to do to have a workspace in a coworking company is paying a monthly fee that is usually very affordable and that is fixed or variable depending on the center. This includes absolutely all expenses (electricity, Internet). And what happens if a bulb burns out or some kind of repair needs to be done? Well, you won't have to worry about anything at all.
In this way, if you want to start a project and lower costs, betting on coworking is one of the best options to consider.
More Ways increase your productivity and create business ties
It does not matter if you have a Spartan mentality and are able to meet your schedules when working from home. We're talking about that moment when you stop to put on a washing machine or pick up an Amazon order. They are minutes, but if you add and add at the end it is a time that you have not taken advantage of.
In a shared workspace you will have the support and motivation of other professional profiles that will contribute a different vision to yours and that can help you much more than you imagine. Not to mention networking, which can translate into the creation of new business ties.
Shall Work as a flexible option
In a coworking space you have complete freedom to come and go as you please (within the opening and closing hours, of course). This is a great advantage as it allows you to use this space as a work office. And being the owner of your time to be able to distribute it according to your volume of work is much easier in a shared workspace.
As you may have seen, the advantages offered by coworking make it an excellent option to take into account to improve your productivity and save costs. Of course, we recommend that you have a good Internet connection on your mobile phone in case, for whatever reason, the WiFi in your workspace goes down.