10 steps to Drive Qualified leads In Marketing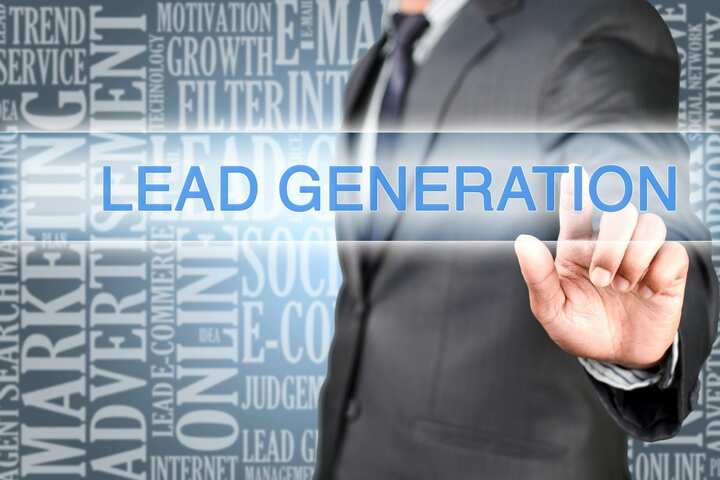 The lead generation process has always been a major component of marketing inbound and all digital marketing; however, it has become more vital than ever.
The days of cookies are ending, so advertisers will have to shift their approach to marketing. Instead of getting user information via cookies, we'll use our databases. This means regardless of whether you operate e-commerce or sell your products in offline stores and offline, the ability to gather leads is crucial for you to progress in the buying process. To assist you, we'll provide 10 key elements for lead generation.
10 steps to continue to generate leads without cookies
1.) SEM campaigns targeted at lead generation
Use these guidelines to set up your lead generation campaigns in Google Ads:
Log in or register with Google Ads.
Choose a goal for your marketing campaign.
Select the language and the location.
Define your bidding strategy.
Make a list of your budget for the day.
Set up between 7 to 10 advertising groups for each campaign.
Please choose the right keywords for your campaign, considering your customer's persona and their journey to purchase.
Select the appropriate type of match for each term. Don't forget that you can also include negative keywords.
Write the content for your link either in text, phone, or other location-based advertisements.
2.) Utilize the YouTube lead form extensions
Lead extension forms are a fresh YouTube format that allows us to collect leads via video. This format is the fastest growing in online media and offers the benefit that the viewer is paying more at our website than we did via other channels like the banner.
With the lead form extension, the user can register and request more information about the brand in the video. The results of YouTube tests show that this format can achieve 20% more conversions; however, the success of this format will depend on the content of the video and the segments of the audience.
lead generation on Social Ads
Social advertisements are a highly effective form of advertising because they can reach people during their leisure hours and, more importantly, their considerable opportunities to segment users based on behavior and preferences.
If your objective is lead generation, be aware of the ad designs created to collect information about users on social media. This is true for TikTok, Facebook, and Instagram lead generation advertisements.
Also Read: This extension for Chrome can automatically disable non-essential Cookies
4.) Consider sending out a recruitment email
Another lead generation source with a massive potential for the future is recruitment email marketing, which utilizes databases to launch product or brand campaigns. These campaigns aim to encourage recipients to click, go to our landing page, and finish signing up.
Because the database's users have already signed up to receive data from the brand, they are more likely to sign up and have high lead conversion rates. Therefore it's an economical method to produce qualified leads.
5.) Start native advertising campaigns.
A native advertisement is an advertising form that is a natural blend of the contents, such as in the form of an article connected to the end of a news article in a media.
The significant benefit of this kind of advertisement is that it can naturally generate leads, not causing any disruption and providing pertinent information to the person using it. For instance, we promote a famous brand's loyalty program by providing content related to healthy lifestyles.
6.) Dare with interactive content
Interactive content increases involvement and is highly appealing to users, and can help us gather more information to determine if a lead is qualified.
There are a variety of formats for interactive content we can explore for the course of our methods of lead generation, such as calculators, questions, interactive emails, augmented reality, product suggestions, information graphics, interactive videos, interactive videos, and infographics. It is important to choose something that is engaging and works perfectly in the context of the business.
Leads can be generated through downloadable content.
This lead generation method is a standard in marketing inbound because of its flexibility and efficiency. The step-by-step procedure could be described in the following order:
The user conducts a search on Google for a requirement that is related to the brand.
The search results are in resources that help you to meet your needs.
The material includes a call-to-action to access additional and valuable content at no cost (for instance, a "step-by-step step guide" book).
The user is asked to fill in a form with their information to download the contents.
marketing influencers
Many brands view influential marketing as a means to increase brand awareness. However, we can integrate it into the lead-generation strategies we employ. For instance, we can ask the influencer to suggest download or interactive content, host a contest or giveaway, offer discounts or unique products, etc.
9.) Optimize the landing page
Most lead generation strategies (except the recruitment process via YouTube or social advertisements) need users to be directed to the website. The design of the landing page is vital to getting leads, as a good optimization could result in doubling or three times the conversion rate.
In terms of options to improve, there are aspects like the title, images, and descriptions of the form, the call-to-action button, and the thank you page, as all of them, will improve the rate of response.
10.) A/B Testing
Final universal advice for all lead generation methods: do A/B tests.
simply by altering the place of the title on the landing page and then adding an image carousel, we were able to increase conversion rates by 66 percent. When we think about all the elements we can improve by using A/B tests and then multiply the results by the number of visits we get on the page, we can immediately appreciate the considerable possibility of the tool.